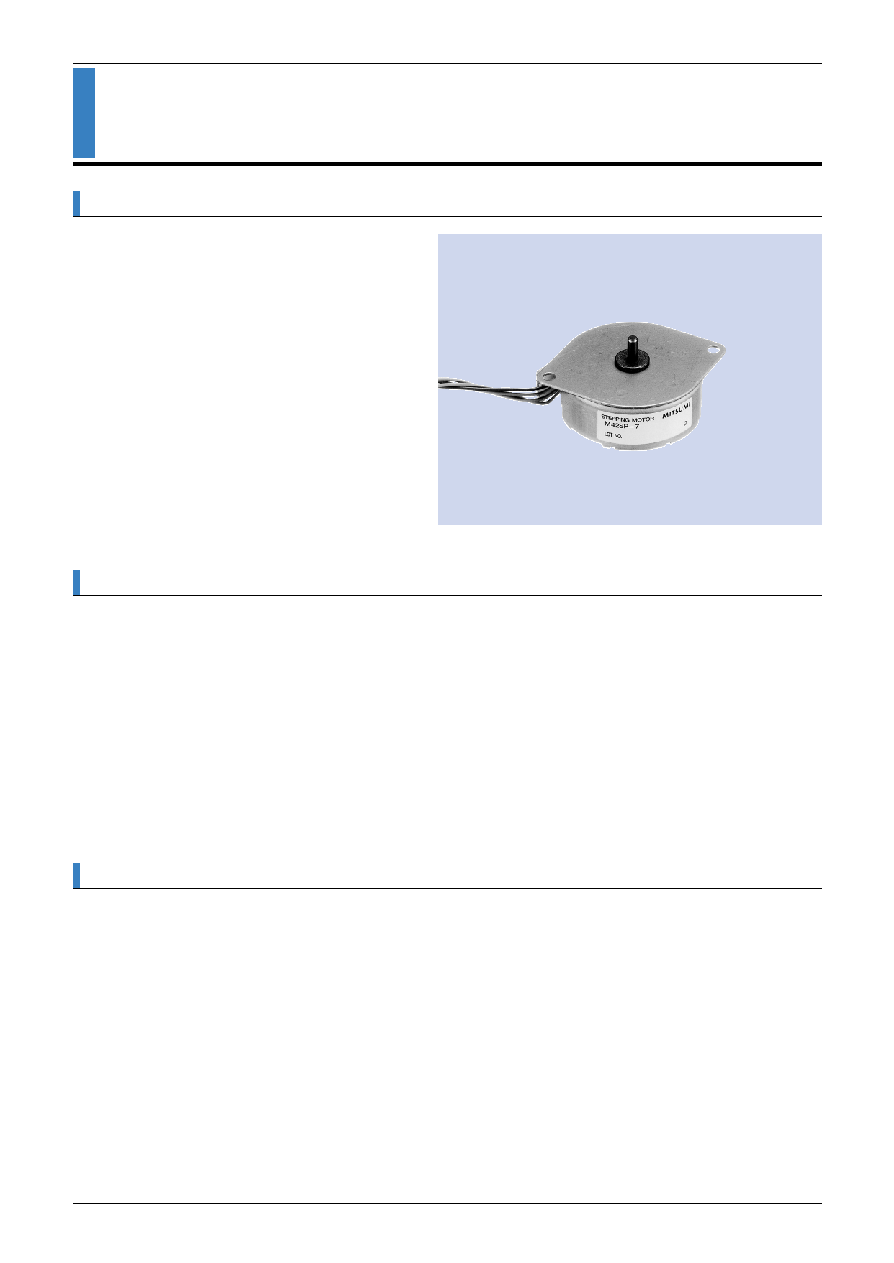 MITSUMI
Standard type motor "M42SP-7" which belongs
to the outer diameter 42mm model series.
Despite 7.5°of step angle, and excitation method
that are all in common with "M42SP-5", its body
has been reduced to 15.7mm in thickness.
This type is the most suited to any compact
2. Superior running quietness and stability.
4. Excellent responsiveness acquired.
Printers, typewriters, word processors, facsimiles, and such.
2-2 Phase excitation (Unipolar driving)
MITSUMI
·
m)
Unit : mm, General tolerance : ±0.5